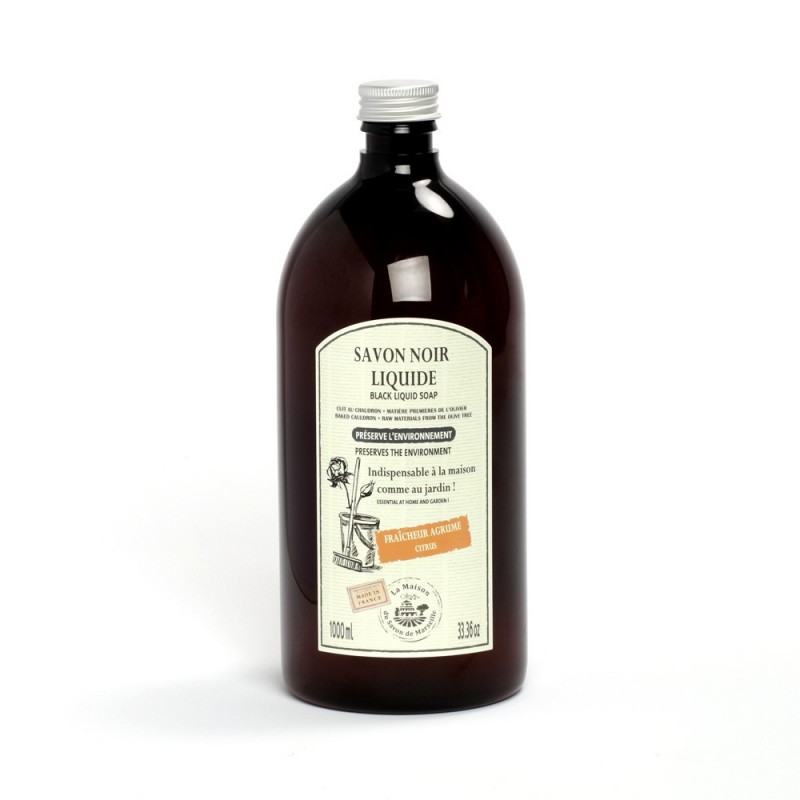  
Black Liquid Soap - 1l - Citrus
Black Soap is a miracle product !! Diluted or pure, it cleans walls, floors, windows, the kitchen, the garden, plants, garden furniture, silverware, copper, jewels ... Ecological and economical, it is a excellent multi-purpose cleaning product that replaces all of the most powerful chemicals on the market. Black soap is a traditional soap cooked in a cauldron which does not contain any solvent, coloring or preservative. We can even use it to wash animals !! In garden centers, this black soap protects your plants from attacks by aphids, red spiders ... It also allows you to clean your DIY tools, paintbrushes and brushes. It is also effective for making your vehicle, your plancha or your bbq shine.
4 other products in the same category:
No customer reviews for the moment.
Customers who bought this product also bought: