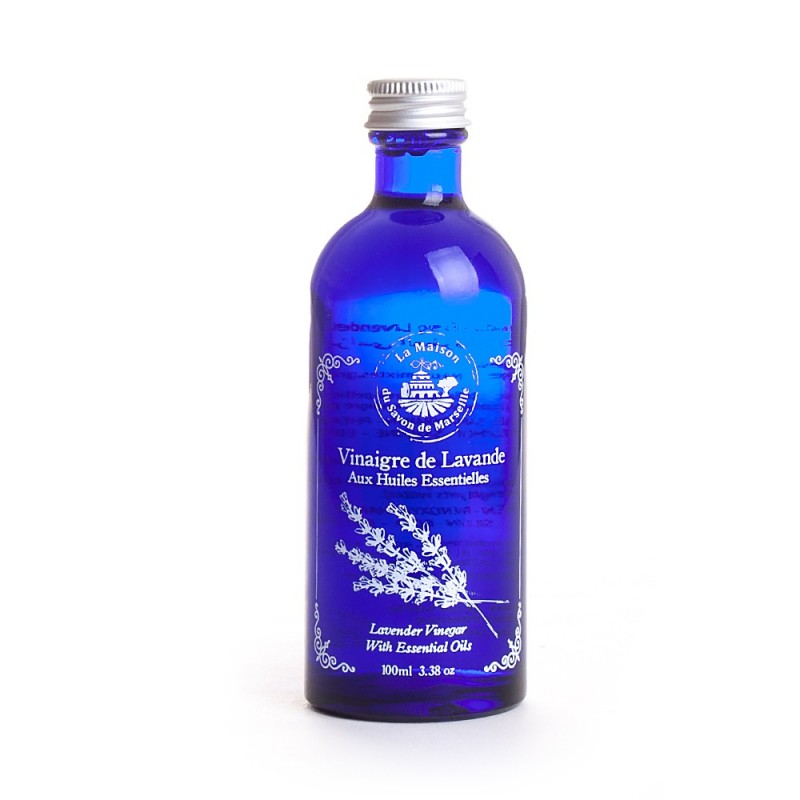  
VINAIGRE DE LAVANDE 100ml
The Lavender vinegar that we offer has many virtues, here are a few that you can test at your convenience: - As a refreshing lotion Dilute a tablespoon of lavender vinegar in a glass of water, pour on a cleansing disc and use as a lotion on oily skin as well as those suffering from acne. - For a lifting effect: Apply a little of this lavender-scented vinegar on the perfectly cleansed skin and apply makeup immediately. - To give shine to your hair: Mix a small glass of lavender vinegar with the equivalent of two large glasses of water, and use as a final rinse: this preparation will give you hair of incomparable shine. - Against lice: Use the preparation to rub the scalp. The advantage is that you do not need to wash the hair afterwards. - Tonic freshness for the body: Simply cut this beauty vinegar with water, or if you prefer with floral water, and rub directly with the palm of your hand or using a washcloth . The little more refined perfect after showering or bathing. - In a relaxing bath: Add a little lavender vinegar to your bath: pleasant and relaxing, the vinegar also dissolves lime residue. - To relieve: Easy to use in compresses, on the forehead and temples to calm certain headaches, it also helps to soothe sunburn and insect bites - In foot baths: When it is hot, you '' will also appreciate added in a bowl of water, for a refreshing and antiperspirant foot bath, or so, always diluted, in foot lotion. - For your pets: pour lavender vinegar in a spray bottle, briefly spray your dog's fur several times and rub: in addition to its antiparasitic qualities, this vinegar cools and shines its hair.
14 other products in the same category:
No customer reviews for the moment.
Customers who bought this product also bought: