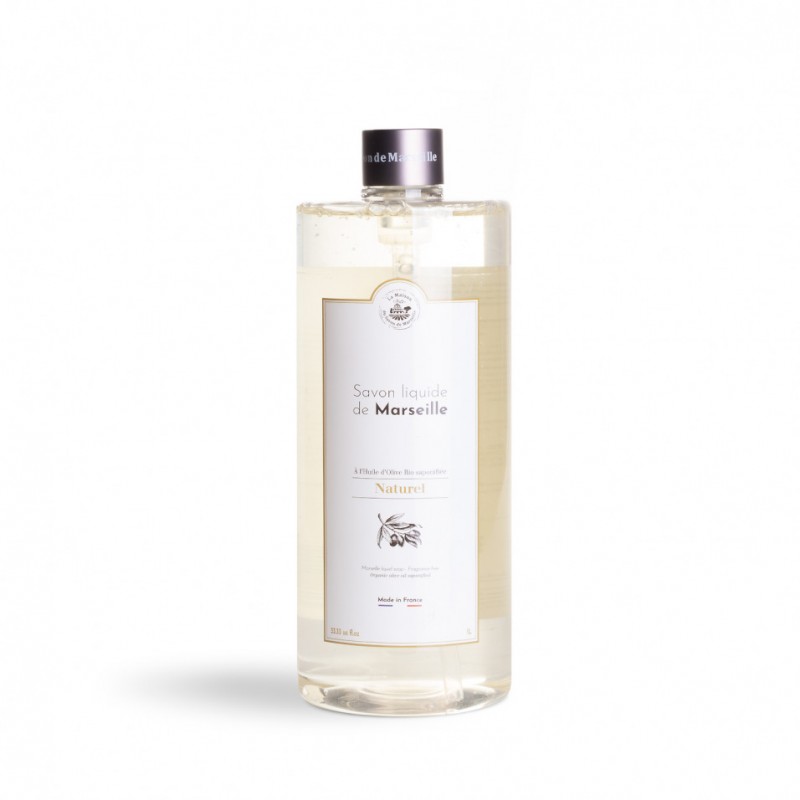  
Liquid Marseille Soap - 1l - Natural
Our liquid Marseille soaps are made in France in the heart of Provence using the traditional Marseille method. They are respectful of the environment because more than 98% biodegradable. They are paraben-free and free from synthetic surfactants. Liquid soap is obtained by a 12-hour hot saponification reaction in a pot of vegetable oils with potash. It washes and nourishes your skin without attacking or drying it. Contrary to popular belief, this soap is less aggressive and drying than a shower gel. It is suitable for all skin types. Olive oil is a vegetable base that contains up to 80% essential fatty acids and vitamins A, E, C and D. This promotes cell renewal, heals irritation and nourishes the skin.
16 other products in the same category:
No customer reviews for the moment.
Customers who bought this product also bought: