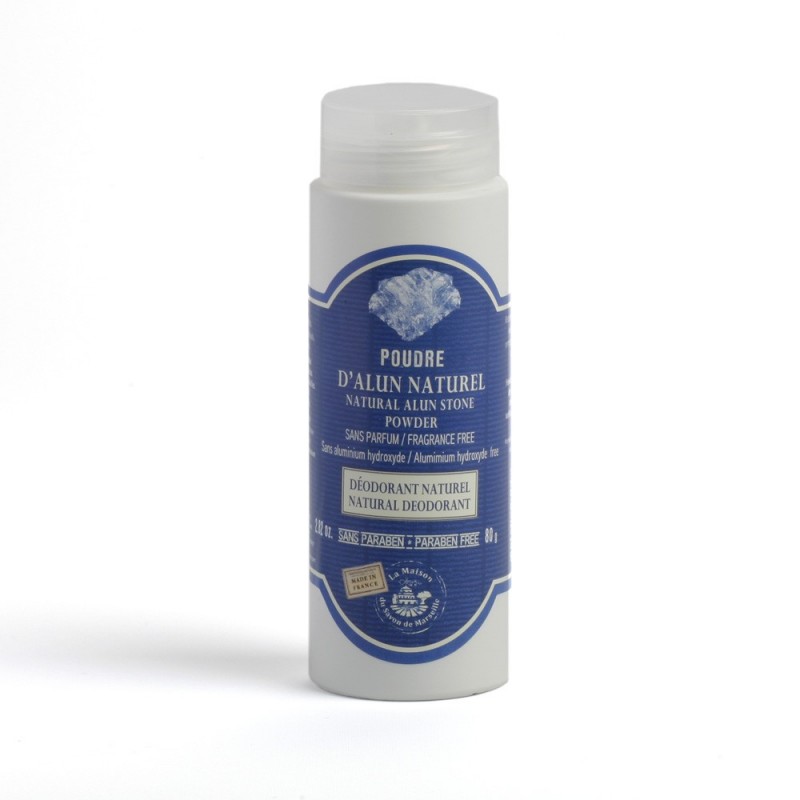  
Alum Block Powder - 100g
This powder is composed of "potassium alum stone". The potassium alum stone differs from the Ammonium Alum stone made from residues and poor quality products (ammonium salts) from the "heavy" industry. The potassium alum stone (potassium alum) used in this powder is the purest potash in the world. It is made of 100% natural alunite extracted by solar evaporation in the salt flats of the Atacama desert (very arid desert of Chile) and produced by crystallization in the aluneries of Panama. This alum stone powder is composed of 40% talc to make the composition less compact and therefore more practical to use. This alum stone powder is ideal for application on the feet. It absorbs sweat and leaves the skin soft to the touch. It is easy to apply.
Ingredient : Talc de Luzenac, Potassium alum.
4 other products in the same category:
No customer reviews for the moment.
Customers who bought this product also bought: